TOOLS REQUIRED
Scroll to the bottom of page first, and let the page load, (takes 4 or 5 seconds) then come to the top again
Here,s a comprehensive guide to all the tools you will need for the project
I found it neccesary (before commencing the project) to purchase most of the tools that i would need to complete the project.
This (below) is a list of all the equipment that I would need to complete the project,  and their explaination......
Of the finances that i had available, (ie. loan from the bank), a small portion would be used to purchase (firstly), all the equipment that i would need for the duration....so, before i commenced the project i purchased all the equipment that i would need........
The reason being, that if you purchased all the equipment as the job progressed, you would find justifying their purchase stressful, as your $ capital diminishes......(can i afford to buy that equipment, at this stage of the project,.... you would think to yourself).....you know what i mean!
Buying all this equipment before you start, will considerably relieve stress, i asure you.....i allowed myself $10,000 worth of equipment ( and man is it great fun buying it ).....and it will last you for life, (as you pursue, after this project, an extremely,..... in demand, building career) 

When your embarking on a project thats totaly new to you....approach it from a point of view, that what i am about to embark on, is a project which has certain aspects, that are totally foreign and new to me.....so im'e willing  to be taught by any means avaliable.....
therefore, i  have made many (selected) videos avaliable, (such as we see below, which i found on youtube)........because, ...when i started, i would go to building sites constantly, and watch the artisans for hours and hours until i had learn't from them, and often refreshed myself, relearning over and over again.........never assume you know everything.......keep learning....re-learning....and re-leaning......so avail yourself of the videos on this website.......i never had such luxury....
And so ...............Firstly, you will need a reliable ute (Vehicle) that will last for the duration
$2000 ute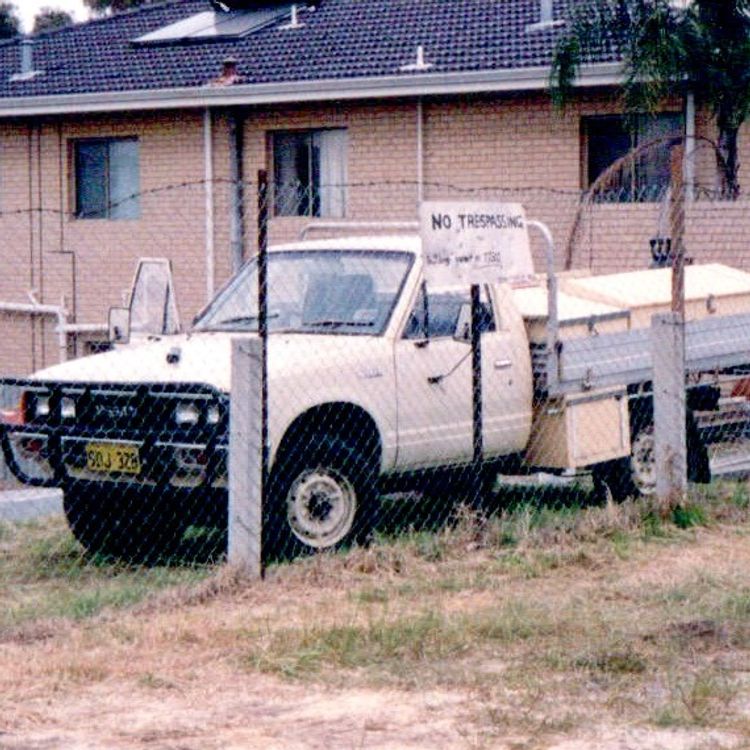 Work Vehicle
$2,000 Ute (i paid)
This will be your transport to and from the project,.... as well as endless visits to the local hardware shops, 2nd hand yards and legal entities (ie. council etc), brick and sand yards etc.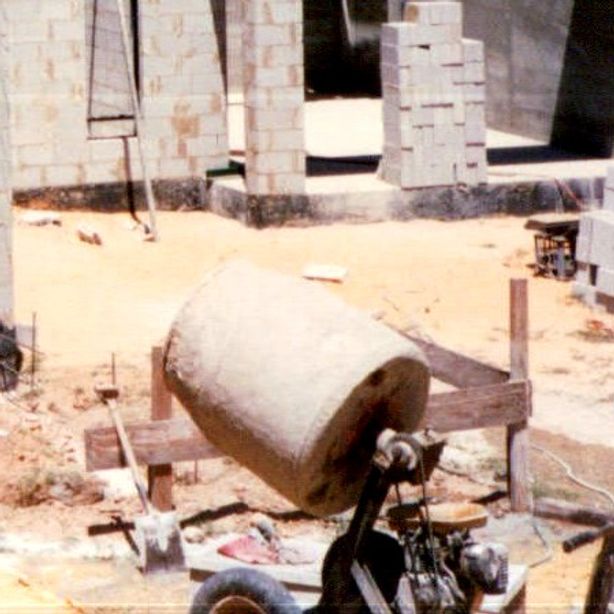 concrete mixer
A concrete mixer (you will find ), tends to be working continuously throughout the whole project (of 5 years)....so dont skimp on a cheap one......one thing you dont want is a concrete mixer that wont go. It not only frustrates the hell out of you , but an unreliable mixer can tend to drag the project out, longer than you want
I suggest a petrol driven one instead of power...you will find power cords everywhere and one less cord helps with safety and voltage....and i found myself in later years working in places where power was not avaliable
You should be able to pick up one of these for under $300-400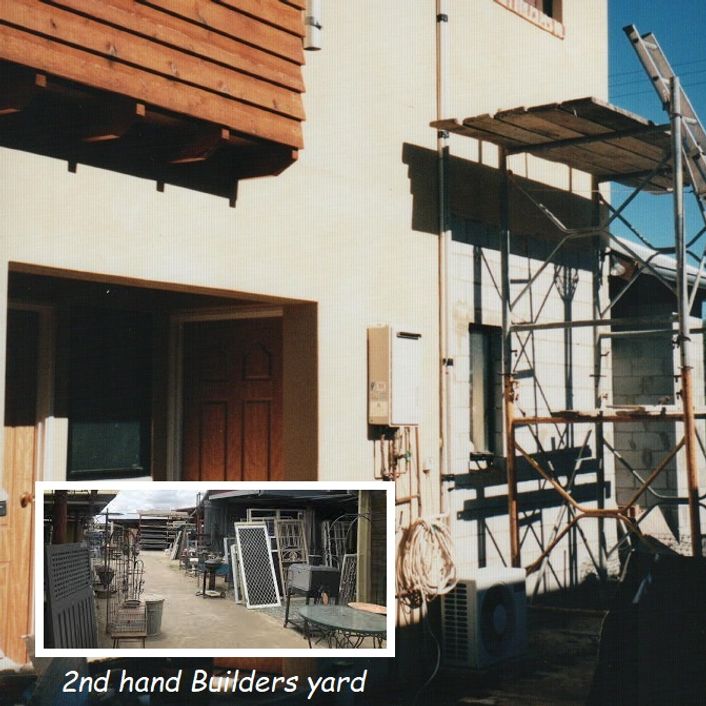 Scaffold and planks
Try and buy some scaffold.... and planks, (12 laminated planks, which will not only be used on scaffold, but other purposes as well........unlaminated will buckle) try and buy from a second hand building materials yard (which i did)....
Find out the safety regulations which apply to current laws and build your scaffold accordingly....because you will find an Occupation Health and Safety officer dropping by occasionally,.... but they tend to show a disinterest in you, as they realise your just a (long project) one man show
Make sure you tie your planks down, and fit a handrail ( like i didnt, and was told off....ha! )
Try and buy sufficent scaffold to erect 2 separate scaffolds.....remember, ..these will be on site, for the duration....so you dont want to hire (to expensive) for 3 years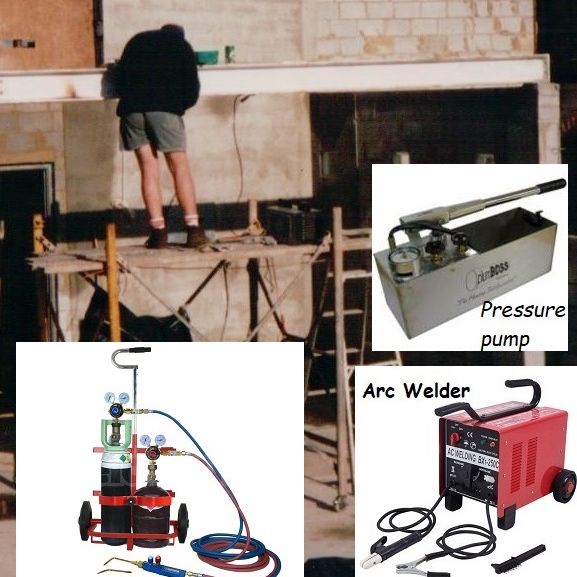 Arc, or Mig Welder, and a Gas cutting and Welding set (with gas bottles)
plus all the appropriate welding rodes, flux, gas welding and cutting units
You may also need to have a 3 phase electrical supply (in your temporary power supply) if you choose to buy a heavy current drawing Arc welder (which i would not advise.....if possible)....make sure you inform the person that is providing your tempory power supply that you intend to weld, so they can provide you with the appropriate power and circuit breaker
You will also need a gas welding and cutting set ......with the appropriate bottles to gas weld up the plumbing fittings and pipes, and to cut steel, and a plumbers water pressure tester you will need also 
You should be able to purchase both of these welding units for under $500
Watch the videos below (thanks Scott) to understand about welding,....... and doodle around a bit til you get the hang of it......you may find your rods 'sticking' for a start....but once you get used to it...you will start flowing.....dosen't take long.....thanks also to Weld.com for their extensive knowledge.....avail yourself of their videos...and thanks to 'we build stuff''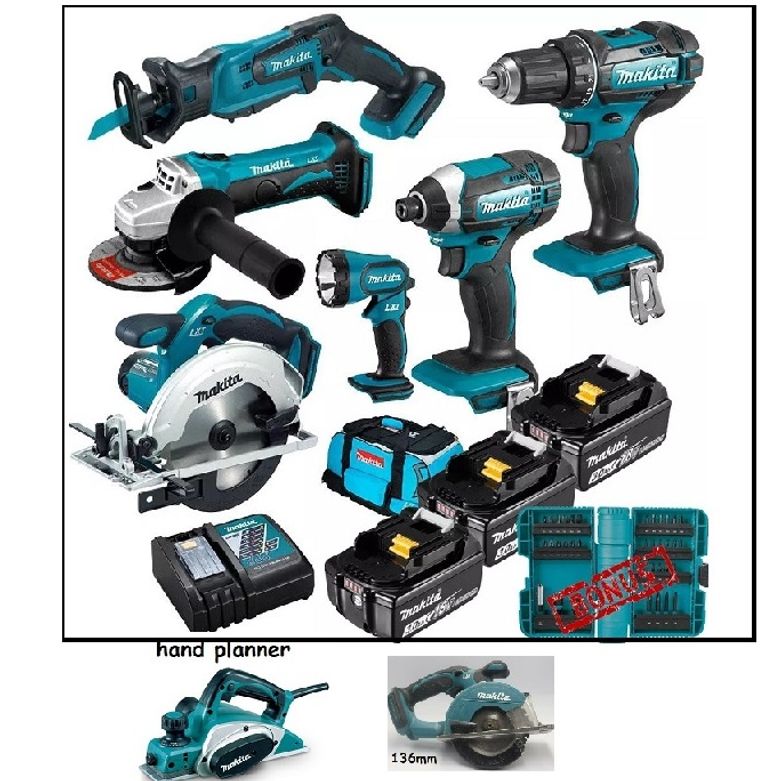 Power tools
You will need a variety of power tools.......this particular combination of tools is going for $899 from Bunnings...you will also need a planner and a 136mm skilsaw
I have always tended to use Makita...they are robust and reliable
I also bought myself a smaller circular saw (as i mentioned above).....the skillsaw here in the combination...... is 165mm, i got myself a 136mm saw as well..much lighter and easier to handle when building the roof structure....also a makita hand planner (as shown)
These come with a 3 yr warranty also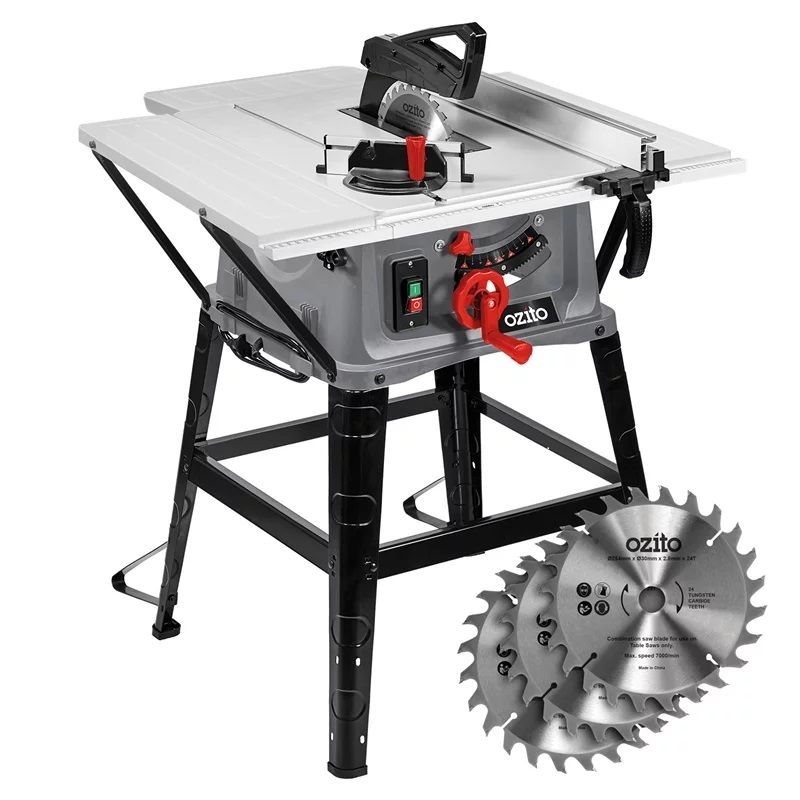 Saw bench
You will need a saw  bench similar to this.....
Found this at Bunnings $199....you will need this for precise cutting....like floorboards for instance.....and angle and bevel cutting